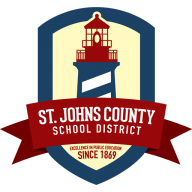 Below, you will find the presentation the district delivered regarding growth management.
Growth Management Update
MILL CREEK'S SUMMER OFFICE HOURS ARE MONDAY-FRIDAY, 7:30 AM-3:30 PM
Let's Keep Learning During the Summer! Below are resources to help you continue to be a lifelong learner!
K-5 MCA Summer Reading Challenge Bingo 2018
K-5 MCA Summer Reading Challenge 2018
K-5 MCA Summer Learning Resources 2018
Rising 6th Graders MCA Summer Reading Challenge
---
Controlled Open Enrollment Information
---

Mrs. Riedl, Learning Leader Please use the assessment calendar link above to find updated information regarding assessment timelines for the 2017-2018 school year. Should you have additional questions, please feel free to contact the front office. Thank you.
---
Helping Hands
Helping Hands is a weekly parent volunteer group that meets every Thursday morning. They are sponsored by the PTA and would love to have additional help if you are interested. You must have school access to participate, please check with the office to make sure you are cleared if you are unsure. Thank you.
---
Voluntary Pre-K
V.P.K. Is FULL for the 2017-2018 School Year
In addition: we will not be having VPK for the foreseeable future.  Please contact Episcopal Children's Services 
for availability in our area.
Home Access Center
HAC is a web based application that provides parents a summary page of student information, test scores, and report cards. For more information please visit the link below.
If you need assistance during the school year; please contact Kathleen Tompkins at 904-547-3720 or [email protected]
---
Mill Creek has been named a Five-Star School and is the recipient of the Golden School Award!! – A huge thank you to all parents, staff and community members that helped us achieve these accomplishments. We couldn't have done it without you!
---
ACCEL Options
Academically Challenging Curriculum to Enhance Learning (ACCEL) options are available for students who qualify. Eligibility criteria and process procedures for course and/or grade level accelerations can be found in the District Student Plan and the Parent Resource Guide.
---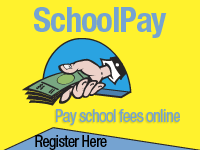 Click here to get started!
Parents can now pay several types of school fees online as designated by each school. It's quick, easy and convenient.
(NOTE: Continue to make payments for school lunches through the paypams.com website.)
SchoolPay Help Line: 888-88-MYPAY
Select this link for more information about SchoolPay.
–
REMIND 101 – A one way text messaging system to keep in touch with important school information and events. Simply text @millcreeke to 208-957-6102 or use a QR code reader on the link below.
---
Florida Standards Student Tutorials 
New resources and features have been added to www.FloridaStudents.org. The resources and features include:
Search buttons at the top and left side to filter resources by subject, grade and type
Ability to submit feedback for individual resources
 Be sure to visit www.FloridaStudents.org regularly as new resources are added throughout the year.
---
Thank you for your continued support.
Relay for Life Team Click the LOGO above.
---
TRANSPORTATION CHANGES
Should you need to change your child's dismissal transportation, please email or send a written note to your child's teacher BEFORE 8:00 AM. If there is a situation during the day and a change in normal dismissal is needed, please email [email protected] BEFORE 2 PM (1 PM on Wednesdays). Include your child's name, grade, teacher and how they need to get home. We are no longer be able to accept phone calls for transportation changes. In addition, please remain in your car during PPU to ensure the safety of all students. We cannot release children to parents walking up. Thank you for your continued adherence to these policies to ensure the safety of all our students.
---
Mill Creek Academy Mission Statement
Mill Creek Academy will inspire our students to become life-long learners with integrity.
Mill Creek Academy Vision Statement
The learning community of Mill Creek will ensure that all achieve their fullest potential through challenging, purposeful learning opportunities; where learning is the only option.
Mill Creek Academy SPAR Report
St Johns County School District Mission Statement
The St. Johns County School District will inspire good character and a passion for lifelong learning in all students, creating educated and caring contributors to the world.
Please support our Business Partners: