Meet Mill Creek's Administration
–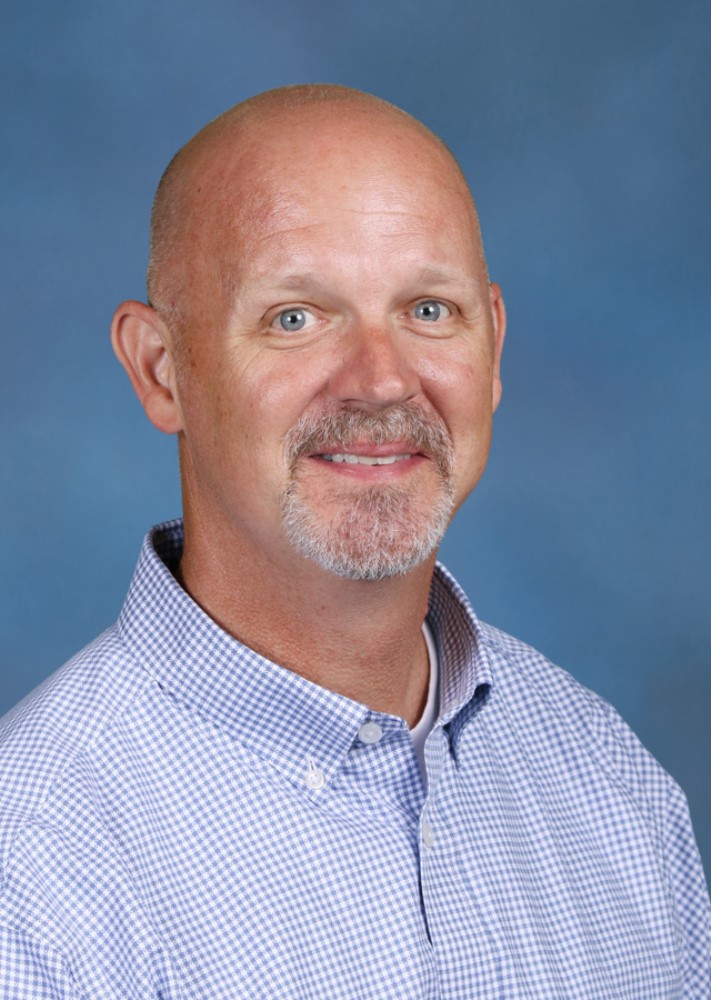 Ken Goodwin, Principal 
Dr. Ken Goodwin has been serving teachers, parents, students, and school communities for over 20 years as an educator in various capacities.  Dr. Goodwin served as a middle school mathematics and science teacher, a state mathematics coach, Board of Directors for the Delaware Center for Educational Technology, national consultant for McGraw-Hill, peer reviewer for Sage Publications, five years as an assistant principal, nine years as a principal, and four years as a district academic dean.
Dr. Goodwin moved to Florida due to a job relocation for his wife and has been the assistant principal at John A. Crookshank Elementary and Cunningham Creek Elementary, and principal at Picolata Crossing Elementary School in St. Johns County School District before coming to Mill Creek Academy.
He received his Bachelor of Science Degree in Elementary Education from the University of Missouri – St. Louis and his Master's and Doctoral Degrees in Educational Leadership from the University of Delaware.
"I am very excited to be serving the staff, students, and parents of Mill Creek Academy and being a member of the St. Johns County School District."
---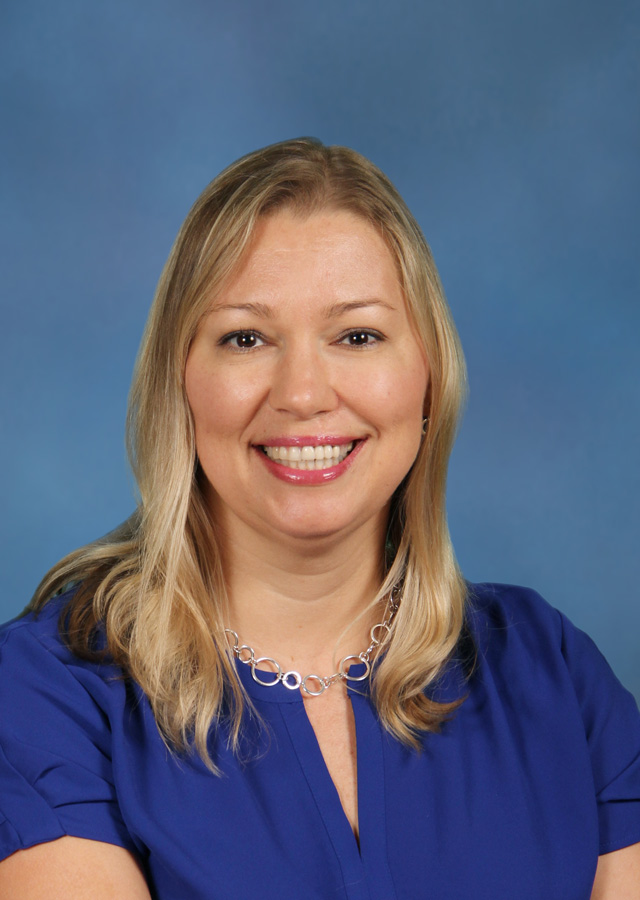 Stacy Stackhouse, Assistant Principal
Stacy Stackhouse is entering her 3rd year on the Mill Creek Academy team as an assistant principal. Prior to joining Mill Creek she was the Assistant Principal at Swiss Point Middle School. Mrs. Stackhouse holds an undergraduate degree in Middle Level Education from the University of West Florida. Her wealth of experience with Middle School is a wonderful asset for Mill Creek.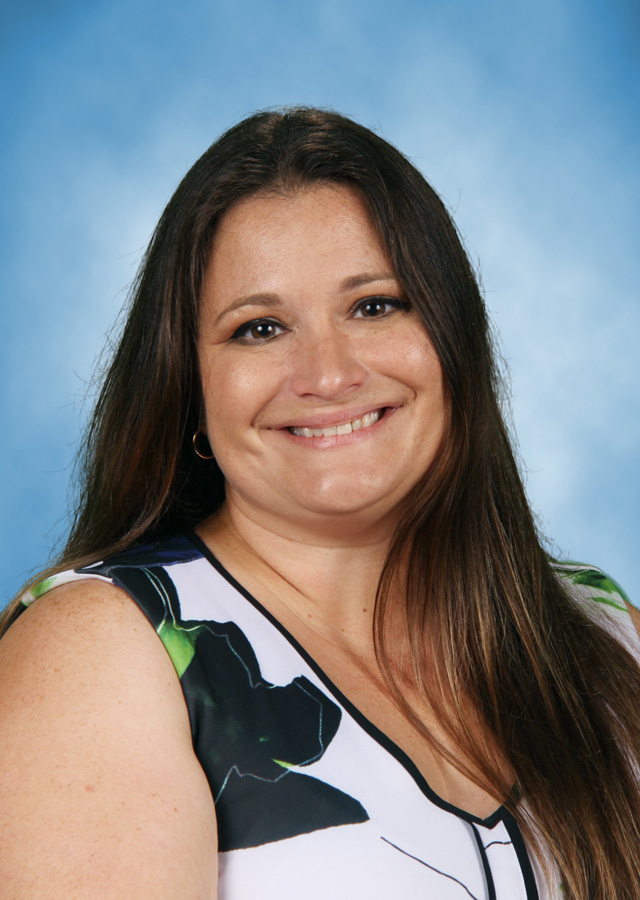 Jacqueline Ottosen, Assistant Principal
Jacqueline Ottosen is entering her  2nd year on the Mill Creek Academy team as an assistant principal. Prior to joining us at Mill Creek, Mrs. Ottosen served at Patriot Oaks Academy.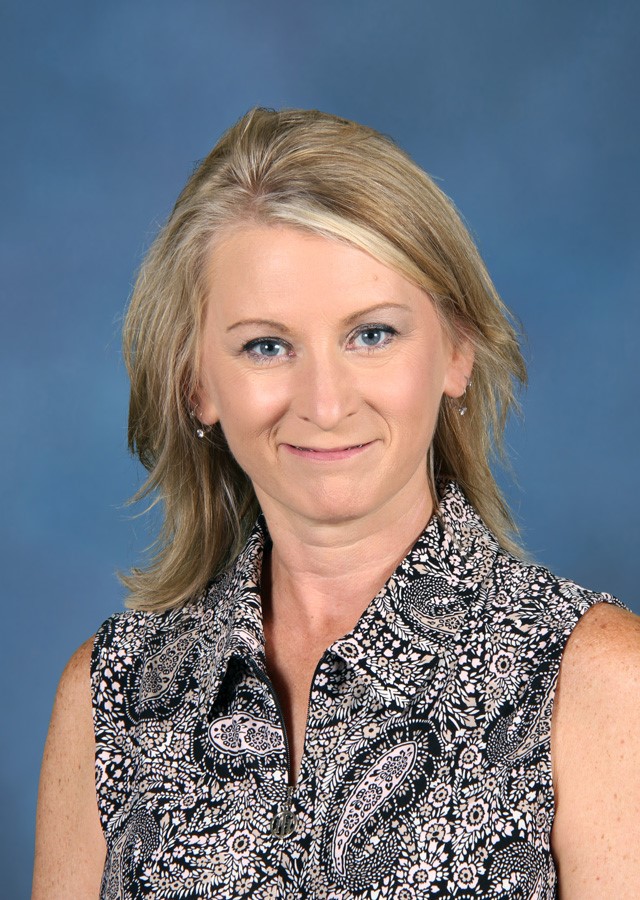 Kim Miller, Assistant Principal
MCA Welcomes Ms. Miller for our 2021-2022 school year.
Kimberly Miller is excited to be joining the Mill Creek Academy admin team.  She has served the students and families throughout the St. Johns County School District at Nease High School as Testing Coordinator, Assistant Principal at Durbin Creek Elementary, and Assistant Principal at Cunningham Creek Elementary for the past three years.  Ms. Miller looks forward to starting a new school year as a Mustang!
What are the Standards?
You may notice some differences in your student's assignments and homework this year. In fact you should see your child reading, writing, and using critical thinking skills across all content areas. There may be fewer worksheets with repeated problems and more emphasis on real world applications or alternative solutions and reasoning in math classrooms. Your child may be reading or writing about civics in his/her language arts class; or writing a paper, reading and summarizing an article, or comparing two different articles for his/her social studies class. A goal at every grade level will be for students to express themselves in various group settings, in written form, and with technology supported presentations. These changes are part of our State's transition to the Common Core State Standards which are designed to better prepare our graduates for postsecondary success.
The Next Generation Sunshine State Standards (NGSSS) were the foundation for student learning and assessment in Florida until July 27, 2010, when the Florida State Board of Education approved the adoption of the Common Core State Standards (CCSS) for English/Language Arts and Mathematics. The CCSS were developed with input from the general public, teachers, parents, business leaders, states, and content area experts. The English/Language Arts and Mathematics Standards represent a set of expectations for student knowledge and skills that high school graduates need to master to succeed in college and careers.
In 2011-2012, the CCSS will be fully implemented in kindergarten. The Content Area Literacy Standards which expand text complexity, quality and range of text for students will be fully implemented in K-12 and the Literacy Standards in History/Social Studies, Science and Technical Subjects will be implemented for grades 6-12. All CCSS will be fully implemented and assessed at all grade levels by 2014-2015. Florida's timeline for implementation of the CCSS for Mathematics, English/Language Arts, and Literacy in History/Social Studies, Science, and Technical Subjects is available at Florida's CCSS Implementation Timeline (2nd slide).
You can view the Next Generation Sunshine State Standards and the Common Core State Standards (national site). The Florida Department of Education also has information specific to Florida.
The major design goals of the CCSS were to:
align with college and work expectations
include rigorous content and application of knowledge through high-order skills
build upon strengths and lessons of current state standards
maintain focus on what matters most for readiness
There are three main sections in the CCSS for English/Language Arts:
K-5 (cross disciplinary)
6-12 English/Language Arts
6-12 Literacy in History/Social Studies, Science and Technical Subjects
The integration of literacy in content areas includes:
reading
writing
speaking and listening
language
The CCSS for Mathematics define what students should understand and be able to do in their study of mathematics. One hallmark of mathematical understanding is the ability to justify, in a way appropriate to the student's maturity, why a particular mathematical statement is true or where a mathematical rule comes from. There is a world of difference between a student who can summon a mnemonic device to expand a product and a student who can explain where the mnemonic comes from. The student who can explain the rule understands the mathematics, and may have a better chance to succeed at a less familiar task.
The CCSS for Mathematics includes Standards for Mathematical Practice. These standards describe varieties of expertise that mathematics educators at all levels should seek to develop in their students:
Make sense of problems and persevere in solving them
Reason abstractly and quantitatively – make sense of quantities and their relationships in problems
Construct viable arguments and critique the reasoning of others – develop alternative solutions to problems
Model with mathematics – apply what they know to solve problems arising in everyday life
Use appropriate tools strategically – pencil and paper, models, a ruler, protractor, calculator, spreadsheet or software
Attend to precision – definitions, symbols, units of measure
Look for and make use of structure – discern a pattern
Look for and express regularity in repeated reasoning – look for shortcuts, evaluate the reasonableness of results
The CCSS were created by teachers, parents and education experts from across the country. The National PTA organization has developed The Parents' Guide to Student Success in response to the transition to CCSS. There is a guide for each grade level, K-8, and high school. The guide includes:
key items that children should be learning in English language arts and mathematics in each grade when the CCSS are fully implemented
activities that parents can do at home to support their children's learning
methods of helping parents build stronger relationships with their child's teacher
tips for planning college and career (high school only)
You may view The Parents' Guide to Student Success.