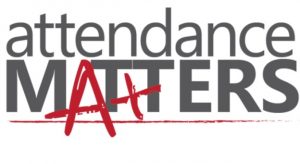 Please use this page as your reference for Mill Creek attendance procedures, MCA Absentee form, point of contact and St Johns County Schools Attendance Policies.
Any student who has been absent from school is to submit one MCA Absentee form the day the student returns to school stating the cause of the absence, completed and signed/submitted by parent/guardian. The MCA Absentee Form is available as a web submission form and as a printable pdf form. If your student has been out 3 (three) or more days, you will also need to provide a note from a physician. There is no longer any reason to call in absences. You will still receive the automated phone notification that your child is absent.
The MCA Absentee Form will be required for all absences. 
Student Code of Conduct for the District's attendance policies. Please note the list of excused and unexcused absences.


–




MCES Absentee form in two different formats:




1. Absentee forms can now be submitted digitally by using this link. You can attach a doctor's note using the upload feature. You will receive email confirmation of your submission.
MCA ABSENTEE WEB SUBMISSION FORM
2. Absentee forms are still available in printable form and can be completed and sent in with your student. If you have a note from a doctor, please send it in along with the Absentee Form.
For more information or if you have questions, please contact the front office at 904-547-3720.