Your Counselors:
Mrs. Diana Ambrose  – School Counselor for Grades K-2 e-mail me (904) 547-3739 
Hello Mill Creek Academy families!  I am so happy to be joining you and to have this chance to share a little bit about me.  This is my 20th year as an Elementary School Counselor.  Before arriving to Mill Creek, I was at South Woods Elementary School for 9 yrs.  Prior to that position,  I was a School Counselor for 10 yrs at Wilkinson Elementary School in Clay County.  Outside of School Counseling,  I have had quite a mix of teaching experience.  On the Gulf Coast of FL I worked as a Humane Education Coordinator for a Humane Society animal shelter and taught children with special needs for many years.  I also had the thrill of being a teacher for 2 yrs. with the U.S. Peace Corps in Jamaica!  I was born and raised in Michigan, but have called Florida home for the past  24 years.  I started out on the Gulf Coast near Venice and have been in St. Augustine for the last 19yrs.  I am a twin!  My twin brother Lawrence lives out in San Diego, California.  I also have an older brother in Dallas and an older sister in Sarasota.  I love to read, garden, outdoor recreation and traveling around the world with my husband, Todd.  I believe in the goodness and strength of each child and love the opportunity I have in my job to empower students!  I am very much looking forward to meeting you and your children.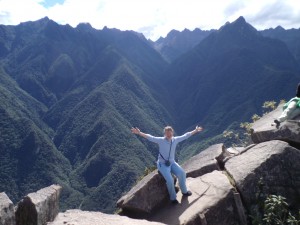 Mrs. Sarah Vance-School Counselor for Grades 3-5 e-mail me (904) 547-3736
Hello Mill Creek Academy families!  I am excited to be at Mill Creek Academy, as your School Counselor for grades 3, 4 and 5!  To tell a little about myself, I am a proud graduate of Mississippi State University and have worked as a Middle and Elementary School Counselor in both Mississippi and Florida, most recently at Hickory Creek Elementary and Liberty Pines Academy, here in St. Johns County. As much as I love middle school students and our youngest group of students, I am excited to have this opportunity to focus on grades 3, 4 and 5, helping navigate those tricky situations that often arise during adolescence.  Kids are my passion; I think they are fascinating for a million reasons. Therefore, I strive each day to be what they need, listening, modeling, and guiding them towards success. I love what I get to do every day and am proud to be a MUSTANG!  I usually meet with parents/guardians by appointment so please use my contact information above should you have questions or need a meeting scheduled.
Mrs. Amy DiDomenico "Mrs. D"- School Counselor for grades 6-7 (7th Grade Last Names M-Z).  Feel free to email me or call at (904) 547- 3735.
Hello!  My name is Amy DiDomenico, I am from up north, from Pennsylvania, however born and raised in NH.  I came down to Florida eight years ago.  When I am not at school I am running around with my family.  We enjoy going to the pool, the park, and spending time with family and friends.  I have been a school counselor for 9 years, with this being my 5th year at MCA.  Mill Creek has been amazing with wonderful staff and students!  I look forward to another great year!  Throughout the year I will be providing guidance lessons on friendships, communication skills, social skills, to name a few. Please do not hesitate to reach out either through email or phone.  I am always happy to help!
Ms. Crystal Dean- School Counselor for grades 7-8 (7th Grade Last Names A-L).  Feel free to email me or call at (904) 547-3749. 
I am Crystal Dean, the 7th and 8th grade School Counselor at Mill Creek Academy.  I have been a school counselor for 15 years at both the elementary and middle school levels.  I recently have worked in this school district for five years with middle school students.  I am originally from Virginia and have two school aged children.  I enjoy all outdoor activities, including, swimming, tennis, hiking, kayaking, and taking a break in nature.  I believe all students are capable of success and enjoy helping them navigate the exciting middle school years. 
Below is a list of the services we offer here at Mill Creek Academy:
-Short-term individual counseling, small group counseling, responsive services, consultation and collaboration with parents, teachers and other departments to help create plans that foster student success and growth, referrals to outside counseling agencies, classroom guidance lessons (focused on personal, social and emotional growth)/based on the American School Counselor Association's Mindsets/Behavior Standards.
To schedule an appointment to talk with Ms. Dean, Mrs. D, Mrs. Vance or Mrs. Ambrose please call the numbers above or e-mail (see links above) to set up an appointment.